Serves up to 3 people
Comes with 2 bowl of steamed rice and side dishes of the day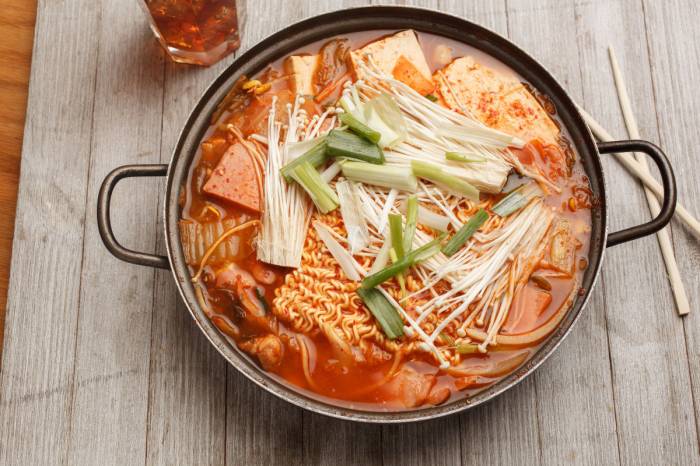 Budae Jjigae Jeongol
(부대찌개전골)
Sausages, spam hams, and assorted vegetables boiled in spicy broth
Bulgogi Mushroom Jeongol
(불고기버섯전골)
Beef bulgogi, mushrooms and assorted vegetables boiled in non-spicy broth
Gopchang Jeongol
(곱창전골)
Beef intestines & assorted vegetables boiled in spicy broth
Haemul Jeongol
(해물전골)
Assorted seafood & assorted vegetables boiled in spicy broth
Kimchi Mandu Jeongol
(김치만두전골)
Kimchi & dumplings boiled with assorted vegetables
Ox Knee Jeongol
(도가니전골)
Ox knee pot boiled with assorted vegetables
Serves up to 3 people
Spicy stir-fried vegetables and your choice of protein, served on the iron griddle with a camping stove
Beef brisket, seafood, assorted vegetables, & gochujang sauce
Squid, pork belly, assorted vegetables, & gochujang sauce
Small Octopus + Pork Belly
Little octopus, pork belly, assorted vegetables, & gochujang sauce
Beef brisket, beef intestines, assorted vegetables, & gochujang sauce
Serves up to 3 people
Lunch Only (11:00am – 2:30pm)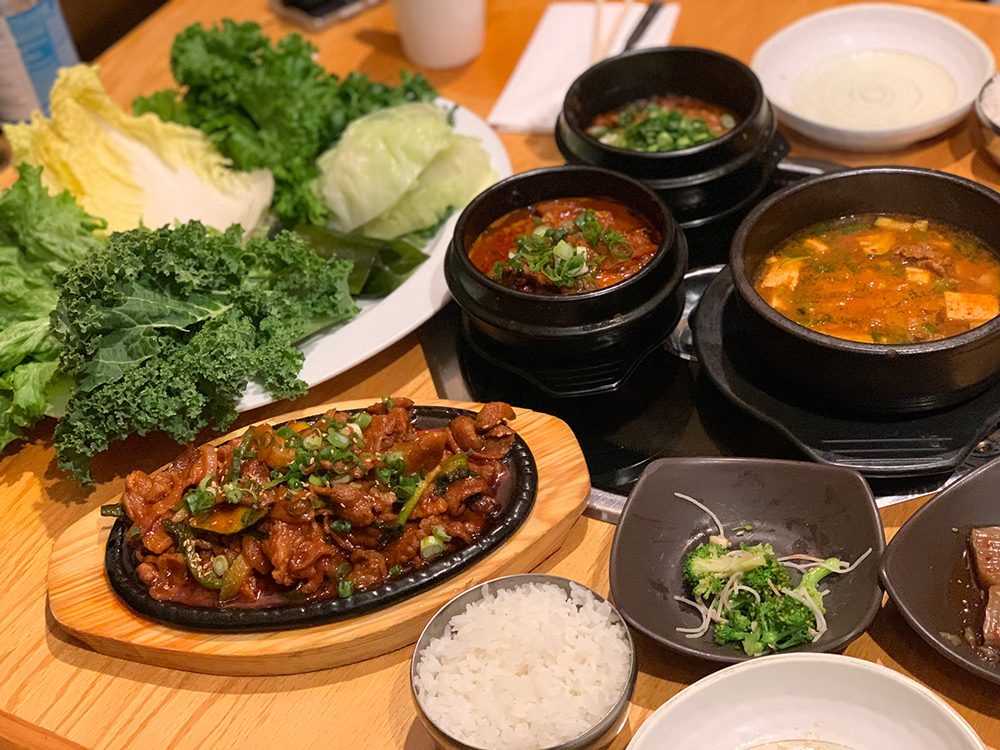 Spicy Pork Bulgogi
Assorted Fresh Wraps
Seasoned Soybean Paste
Soybean Paste Stew
Choice of Saury Stew or Steamed Eggs
Two Bowls of Rice
[Tip] For a party of 3 people, add a bowl of rice at $2.00.
Serves 2 people
Anju is a Korean term for food that goes well with alcoholic beverages!
Our Anju dishes are popular for standalone meals.
Add bowls of steamed rice & enjoy as a full shareable meal!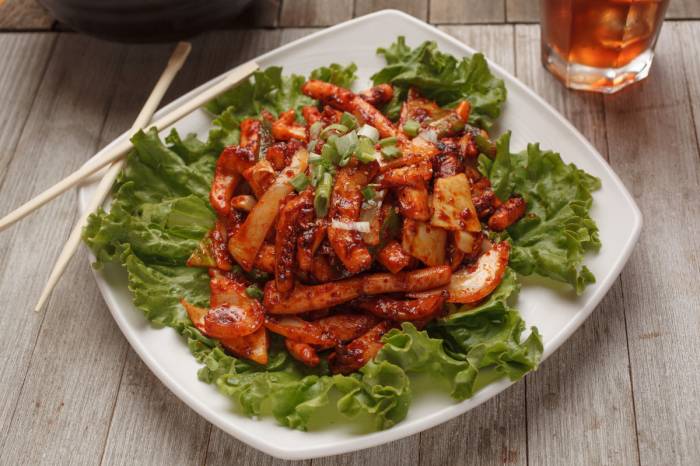 Spicy Squid (오징어볶음)
Spicy squid stir-fried with assorted vegetables
Spicy Braised Seafood
(해물찜, 아귀찜)
Choose monk fish or assorted seafood
Fresh seafood or monk fish braised and stir-fried with spicy sauce and assorted vegetables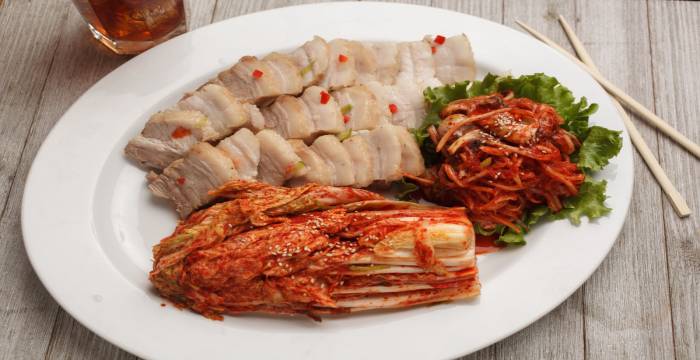 Bossam (보쌈)
A plate of steamed pork slices served with special side kimchi for wraps